Gin Cottage has exposed beams, trusses and a wood-burning stove, all with a hand-painted mural and a galleried first floor bedroom. It also has its own secluded courtyard shaped around the original gin wheel. Comprises of 1 bedroom and 1 mezzanine bedroom.
Sleeps:
3 people +baby (suitable for small family with new baby or 3 friends, 3 relatives, couple + friend – due to access through main bedroom. Not suitable for mobile toddler up to 10 year old due to mezzanine)Cosy and stylish cottage with original art work on main wall, country chunky dining area and well-equipped kitchen, includes washing machine, new tiling and equipment. Wood burner stove adds to the romance level in the lounge with big comfy chairs and sofa and large viewing window onto courtyard allowing hours of entertainment from the chickens and lovely views of property. Large screen, wall-mounted adjustable Smart TV and DVD/CD player. Well stocked bookcase with literature on the area, pamphlets and walking guides. Cosy downstairs bathroom with shower over bath, sink and toilet. Open tread (onto sloping wall) oak staircase leads to 1 large Super king-size bedroom with mostly brand new or rustic furniture+ mezzanine sofa bedroom that overlooks lounge, accessed through main bedroom.
New updated fixtures, fittings, furniture and curtains throughout. Secluded terrace set around original Gin Grinding Stone, surrounded by mature planting and plum trees, with Edwardian Outside Light for use at night, white large umbrella during sunny days. Access to award-winning gardens. Parking next to doorway for easy unpacking and packing.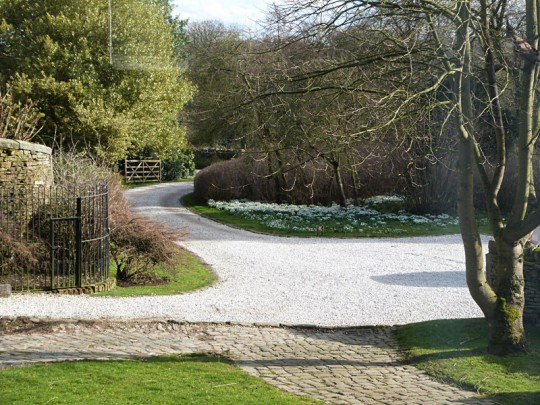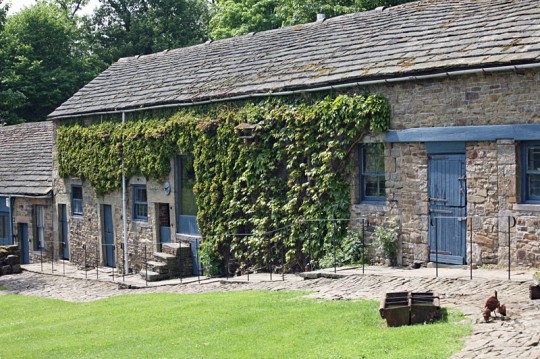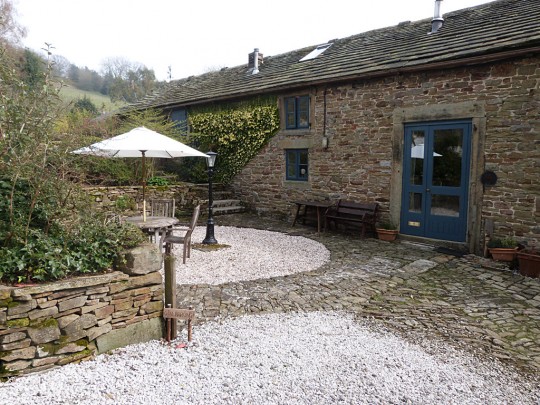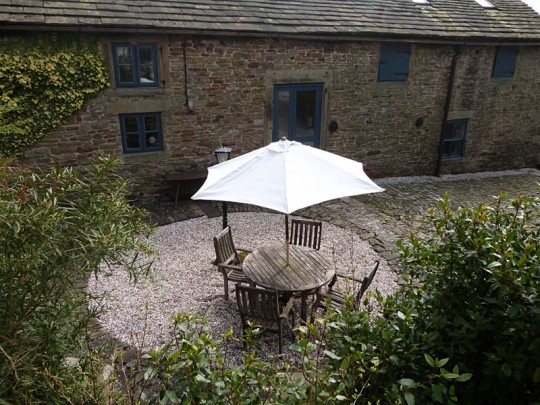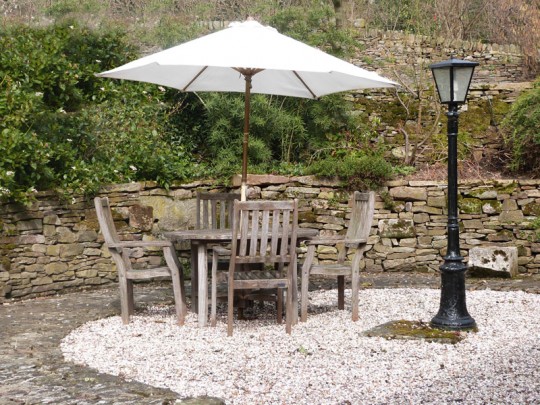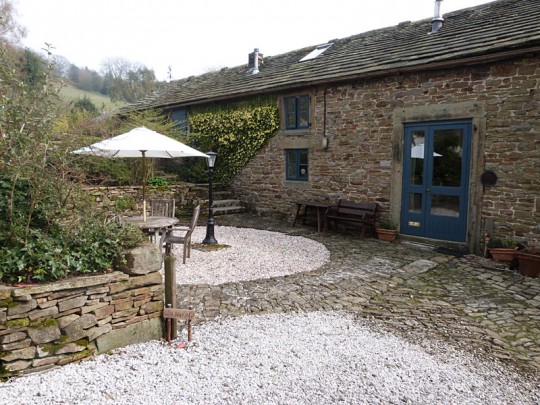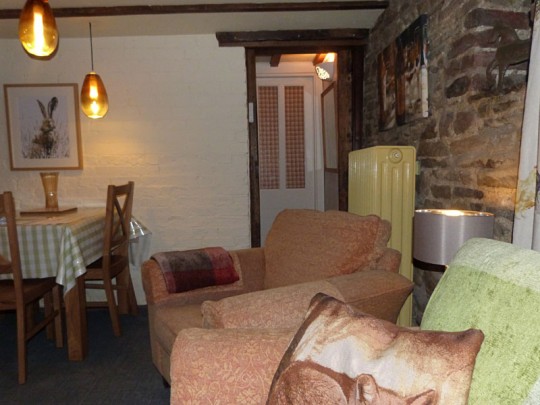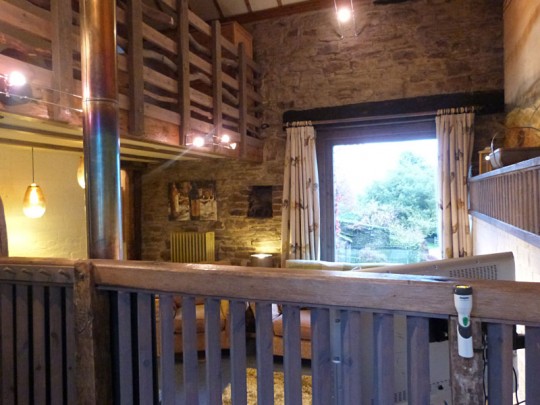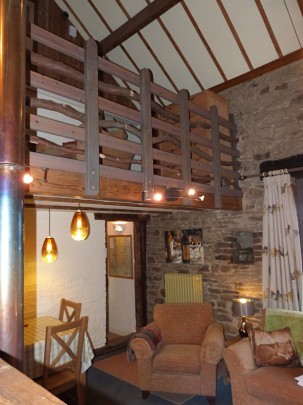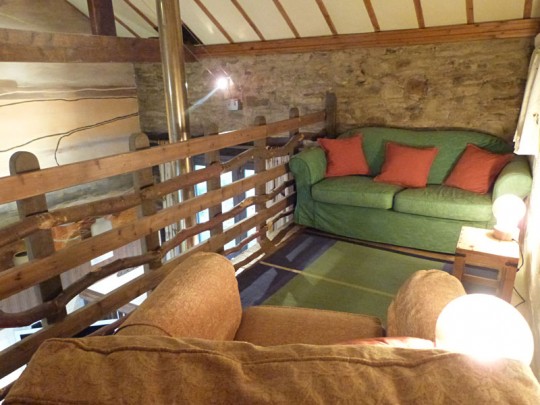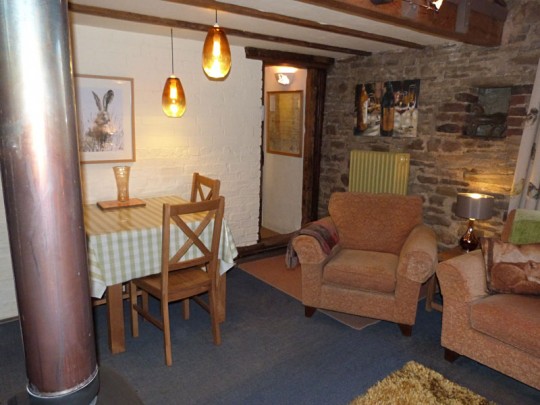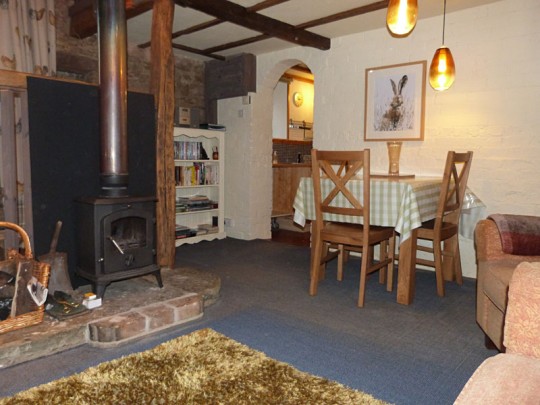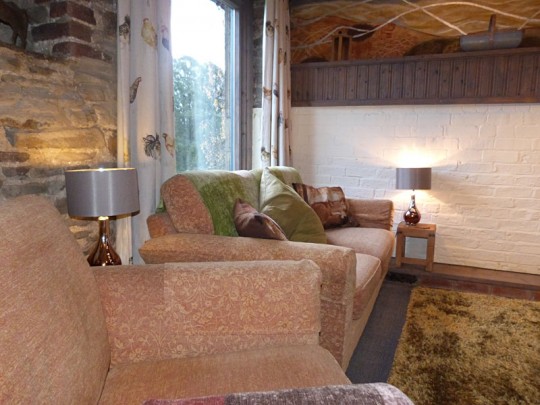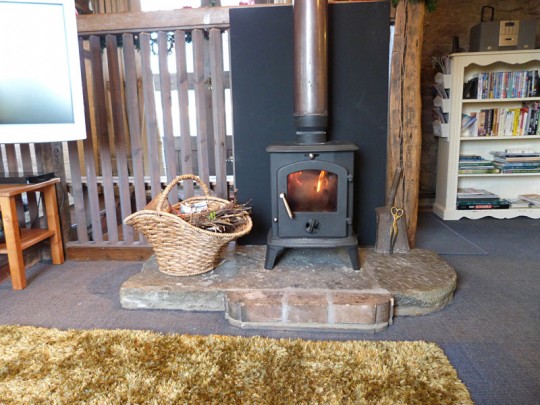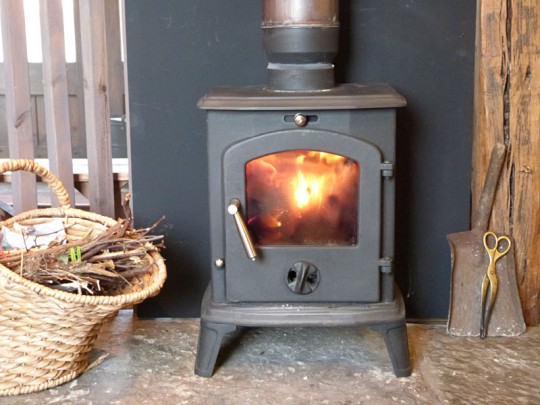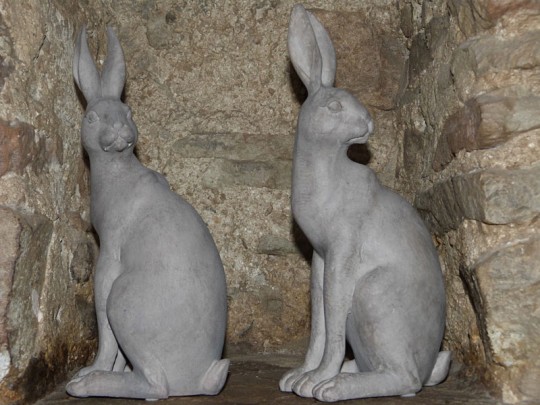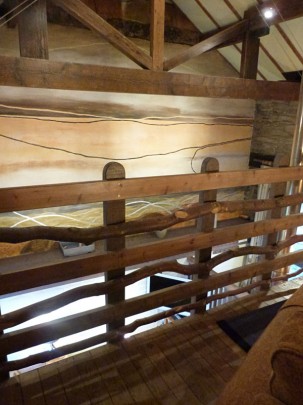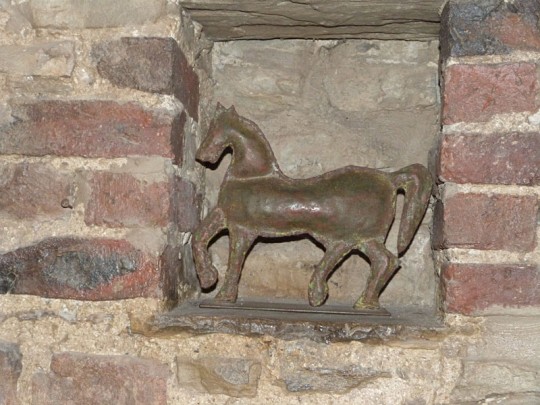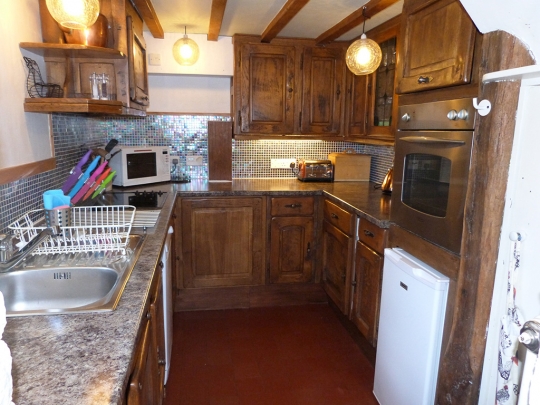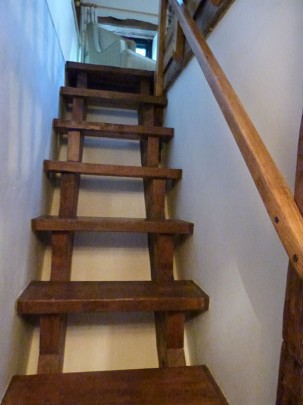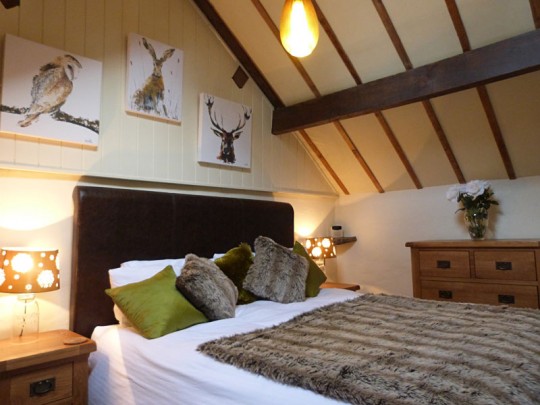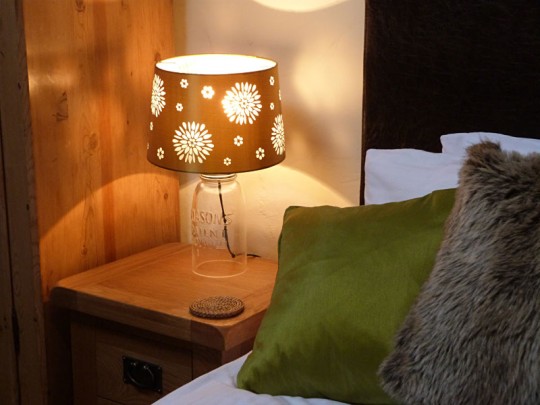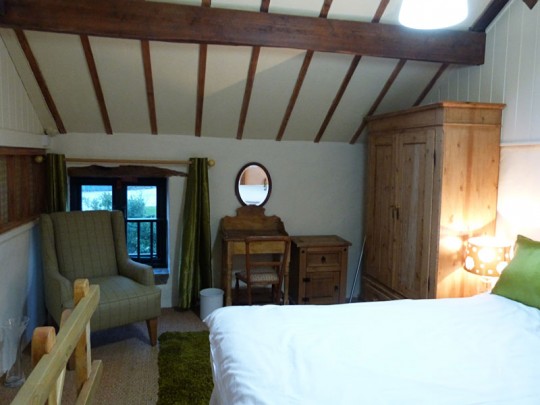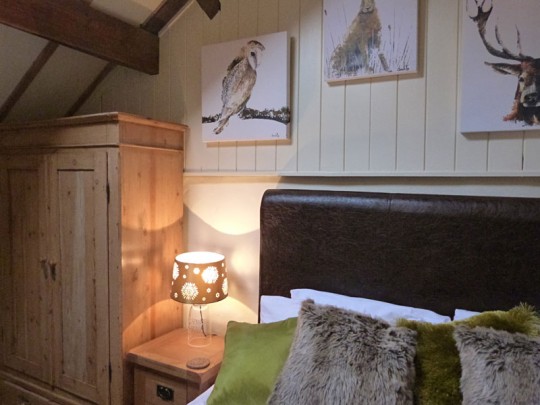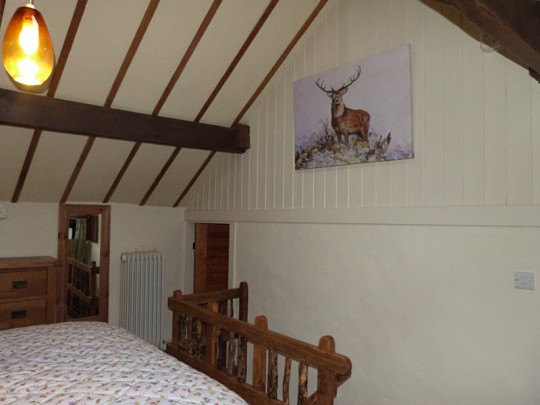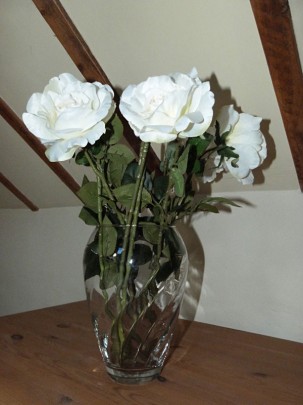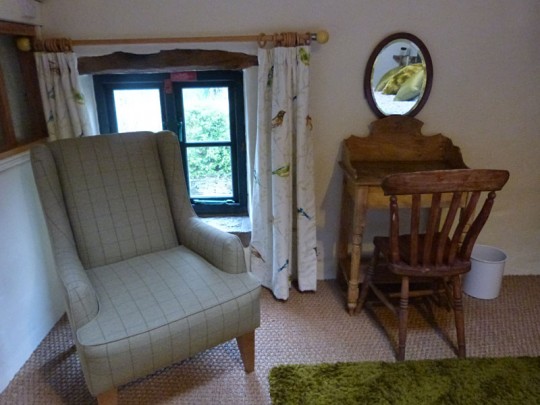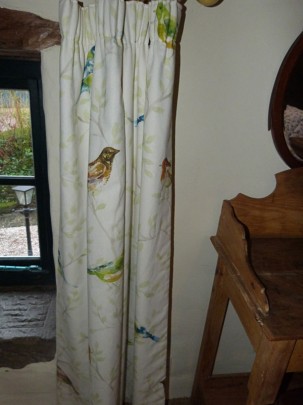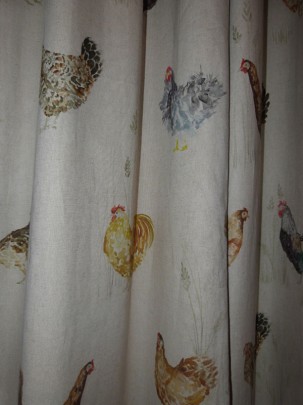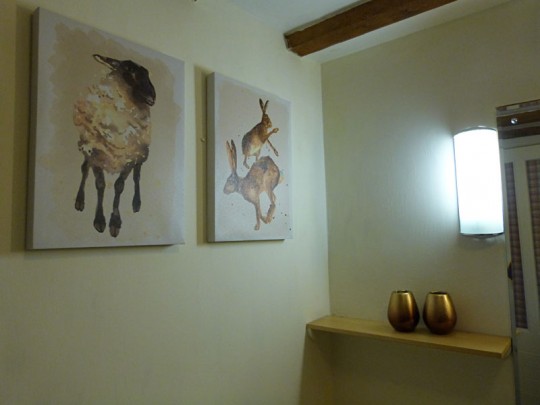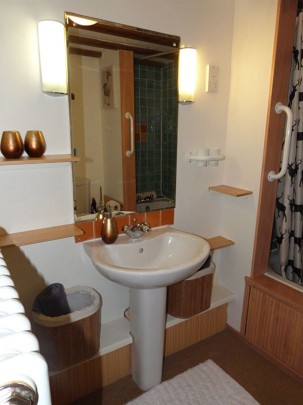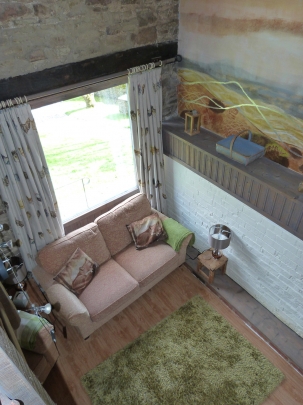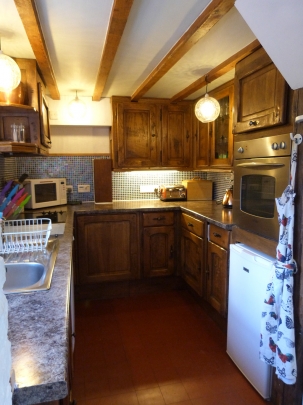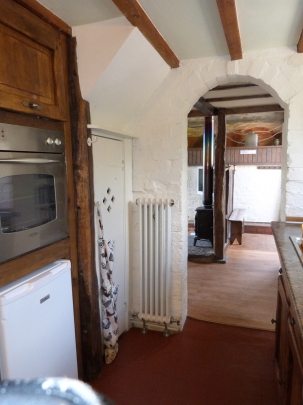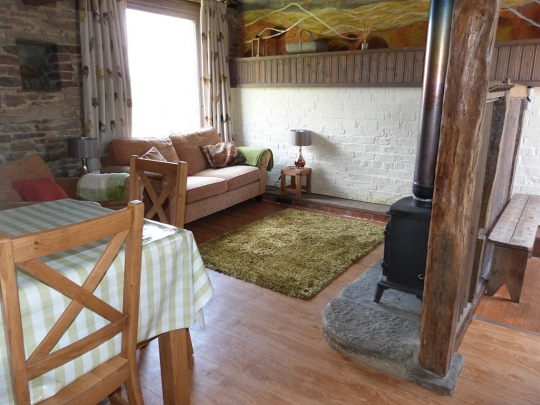 Barbecue
Bike Store
Detached Property
Garden / Patio
Pub within 1 mile
Horse Riding Nearby
Woodburning Stove
Christmas Themed Cottage
Car Parking Available
Washing Machine
Dishwasher
Dishwasher
Heritage Collection
Baby Gate
Cot available
Highchair
Pet Friendly
---
Details and availability – Gin Cottage
2-4 people
£300 – £550 weekly rental
3 night short breaks and 4 night mid week breaks available
Friday start dates
3:00pm arrival, 10am departure
Pet cleaning and fuel costs included
Worried about Weddings happening during your stay? We do not book holiday makers in during the weekend of a wedding so your relaxing holiday will not be ruined.
Contact us for flexibility on dates.
Feedback and reviews
February 16th-February 23rd 2018- Ann and Stephen
Beautiful aspect, lovely quaint homely cottage. All needs catered for. Long walks with dogs, relaxing days, fresh air, stunning scenery. Hope to return soon.
---
February 23rd-March 1st 2018- Steph and Caroline
Wonderful cottage kept us cosy and warm. Stunning scenery and lovely long walks. More than I could have hoped for!
---
15.09.17 – Robert and Chris – Nuneaton
We have really enjoyed our stay here. Excellent location and walks. Napoleon Rubs! Thank you Mel & Co.
---
08.09.17 – Russell and Barbara – County Durham
Beautiful, tranquil, well equipped, just great! I would like to buy shared in the Rooster, I have named him Rick.
---
01.09.17 – Nicola and Andrew – Cardiff
Lovely clean and comfortable cottage, amazing location.
---
29.08.17 – Pete and Eileen – Glos
Peaceful Break, lovely comfy bed and fabulous walks.
---
25.08.17 – Rosie, Dom, Mia and Freya – Sheffield
6 weeks of a calm retreat, such a grounding space in such a chaotic time. Loved the tranquillity, thank you.
---
06.08.17 – Phil, Jen, Roxy and Milo – Folkestone, Kent
A lovely restful stay, beautiful cottage, fabulous walks. To be recommended. X
---
30.06.17 – Keely, Isabelle, Molly, Lucy and the dogs – Leeds/York
Pleasant area for the dogs to have a lovely change of scenery. Owners very lovely and kept this cottage very well decorated and the bed was super comfy. The Angel allows dogs and has super friendly staff. 10/10 Holiday. X
---
Giles and Sarah, and Holly the dog – 25.04.16 – East Sussex
A perfect break, we really appreciated all the extras. The in house food was amazing, thank you. The Angel Pub is a must and we were spoilt for walks.
---
Claire and Laura – 29.04.16 – Suffolk
We had a lovely stay in this cosy and quirky cottage, we loved the wood burner! All the best for the coming season, we will be back to see the garden in full bloom.
---
Tim and Christine – 08.05.16 – Kent
An excellent break away in a beautiful setting, we need to stay longer next time. The cottage was very comfortable, thank you.
---
Sue and Steve – 25.06.16 – Wolverhampton
A wonderful weekend break, we really enjoyed the superb cottage, as well as the walks in the local area.
---
Jono and Emily – 20.07.16 – Sheffield
30 degrees and blue skies! We saw a red stag at 9am in the field above the house. The kids loved the gardens as did we, thank you for having us.
---
Kelly and Paul, and Puggles the dog – 29.07.16 – Windsor
Great location for all sorts or walks and sites, we are looking forward to coming back!
---
Emily – 5.8.16 – Sheffield
I enjoyed meeting my cousin here and exploring the gardens. I call this cottage the Hobbit House and I home I will come back soon.
---
Vivien and Mike – 18.8.16 – Northamptonshire
Lovely cottage, we had a very relaxing week in a beautiful area.
---
Ronnie and Jo – 8.9.16 – Norwich
We gad had a lovely time here. The cottage is charming and you were very helpful. We will recommend to friends and may return.
---
Jackie and Mike, and Oscar the dog – 29.09.16 – Stockport
Fantastic place! We had a lovely time. Peace, quiet, beautiful scenery and a great little bolthole. Oscar is knackered after all the walking!
---
Chris and Liz – 29.09.16 – Oxford
We've had a lovely break in this beautiful cottage. Definitely to be recommended, thank you!
---
Louise and Luke – 7.10.16 – Cambridgeshire
Beautiful cottage, and so well thought out! We've had a lovely time, thank you.
---
Nick and Kristie, and Gus the dog – 16.10.16 – Oxfordshire
We had a lovely time in the cottage, thank you!
---
James and Lucy – 10.11.16 – Okehampton, Devon
Beautiful Cottage in a stunning location. Melanie's Pub and Restaurant recommendations were fab. Such a relaxing stay – thank you!
---
Holly and Mitchell – 27.11.16 – Blackpool, Lancashire
A great cottage in a great location. Loved the local Christmas Markets and walks. The grounds are lovely with amazing views. We had a great meal at the Angel pub, we definitely recommend a visit! Thank you for a lovely get away.
---
Keith and Judith – 12.1.17 – Lichfield, Staffs
What a beautiful cottage! We had an amazing time, with lovely walks and a gorgeous log burner to return home to.
---
Rob, Gem, Elsie and Eddie – 3.2.17 – Falmouth, Cornwall
We had a fantastic stay. A beautiful cottage, gardens and location. Thank you.
---
Joleigh, Peter, and Toby the Dog – 5.2.17 – Leicestershire
We had a lovely few days. Found some great walks, loved the cottage. We would love to come back in the summer.
---
Jonny and Steph – 17.2.17 – Eastcote, Middlesex
We really enjoyed our stay in this lovely cottage.
---
Greg and Beth (and Potts the dog) – 25.02.17 – London
Cute, warm, and cosy cottage with all that we needed. A week of relaxation in the perfect house. We have left buckaroo for the next guests! Thank you x
---
Jack and Jessica – 26.02.17 – Norfolk
Lovely and cosy cottage and a perfect get away from a busy life. Thank you x
---
Maddison and Adam and Harley the Beagle – 10.03.17 – Essex
We couldn't fault anything. Beautiful cosy cottage, fantastic surroundings, loved the chickens. Definitely recommend lady bower reservoir, thank you for a well needed and relaxed get away. X
---
Jo and Paul – 17.03.17 – Ketton, Rutland
Lovely 'quaint' cottage. Had a lovely relaxing break. Just what we both needed, thank you.
---
Josh and Sarah- 20.03.17 – Manchester
Thanks for having us at your gorgeous cottage, we'll take any excuse to sit in front of a log burner! P.S Tasty Jam!
---
Catherine and James – 7.04.17 – Northampton
A beautiful little cottage. We enjoyed our 'mini-moon' holiday here. Peaceful and Relaxing.
---