1783 wing of Horsleygate Hall with private terrace and sumptuous outdoor seating. Wonderful views across back gardens, Victorian Greenhouses, Orchard and hillside. Great opportunity for viewing wildlife.
Sleeps: 2-4 friends/family (incl. baby) + 1 dog.
Large king-size bedroom with Wallace and Gambier Furniture, plenty of space for travel cot, or bigger kids that like to 'nest'. Double sofa bed also available in lounge for parents/friends that want a separate room. Views over courtyard and quintessentially English Derbyshire-stone barns and stables. Large wooden floored lounge and fully equipped kitchen/dining area with double sofa bed (for older children, friends or couples), shower room and toilet with original shutters on Georgian windows overlooking the kitchen gardens.
Airy and roomy, original features. Sound proofing between house and wing. Washing machine. Large-screen Smart TV and blu-ray sound bar. New furniture, fittings, flooring and curtains throughout.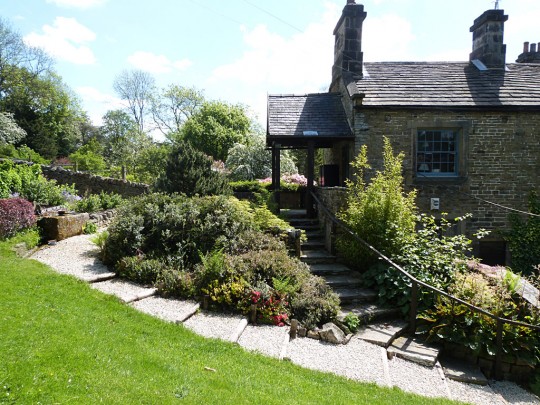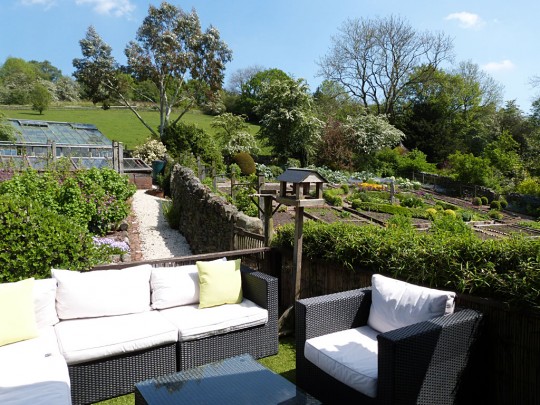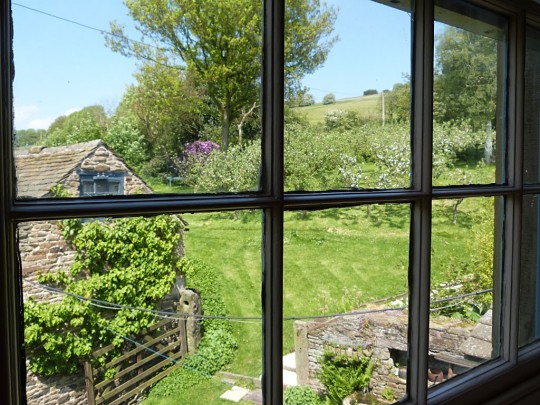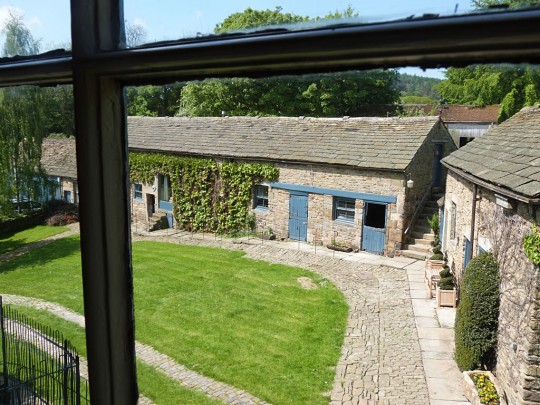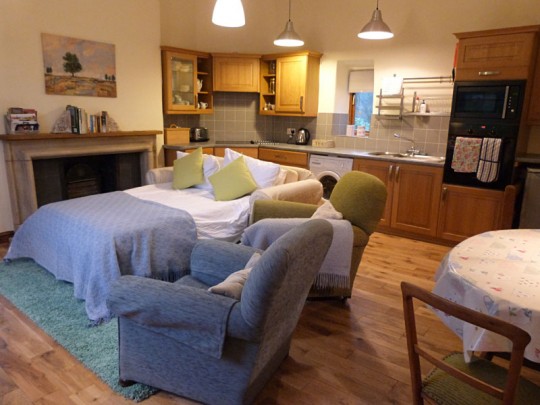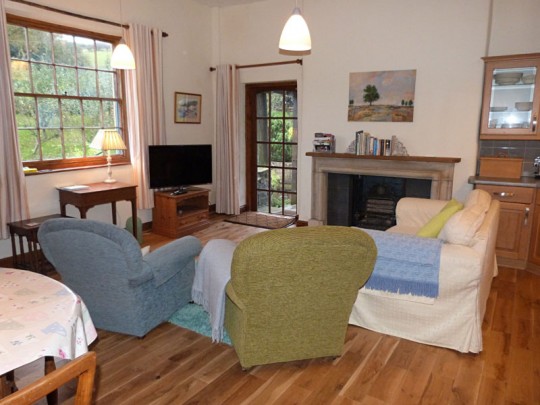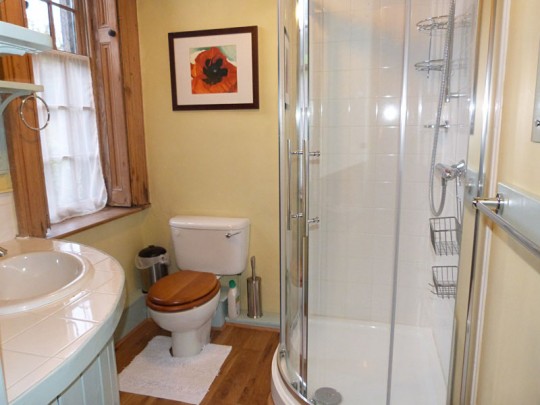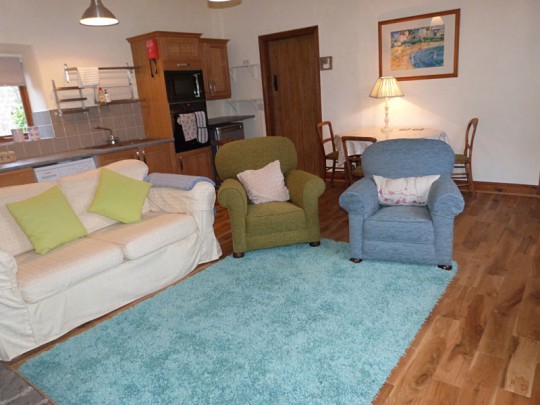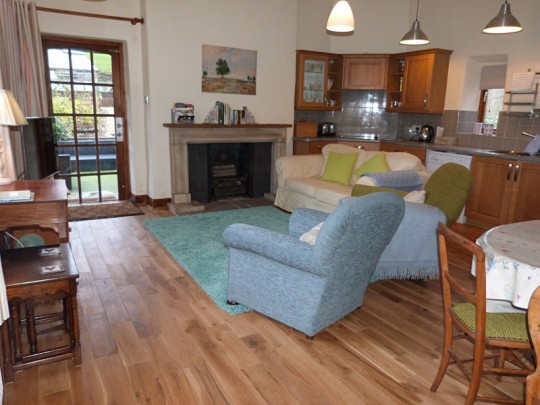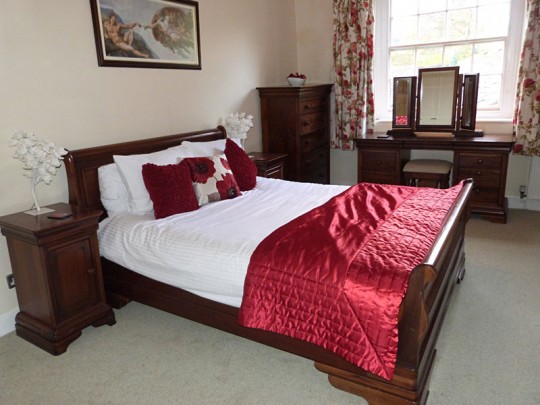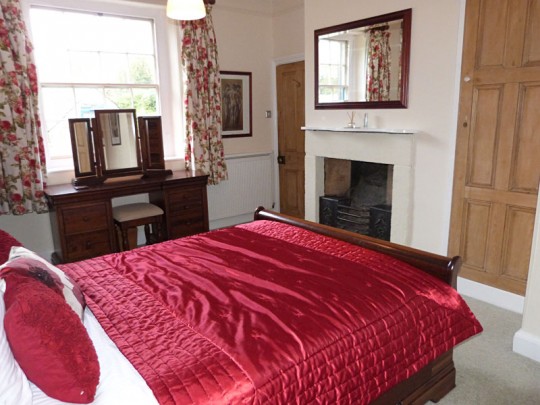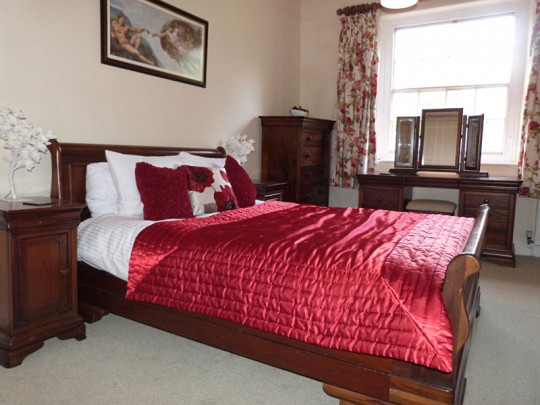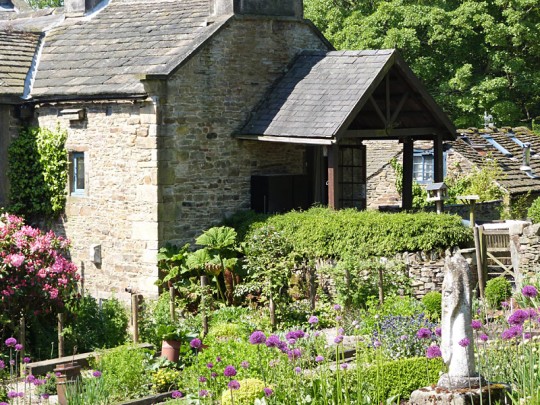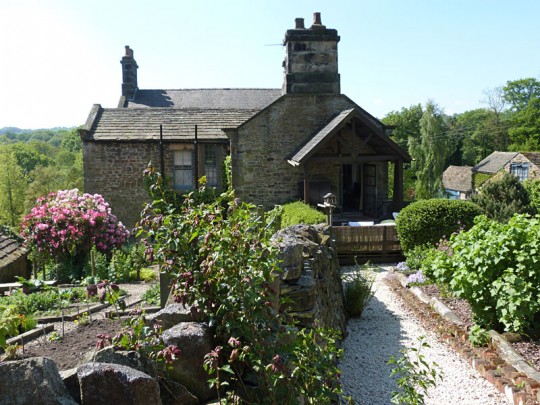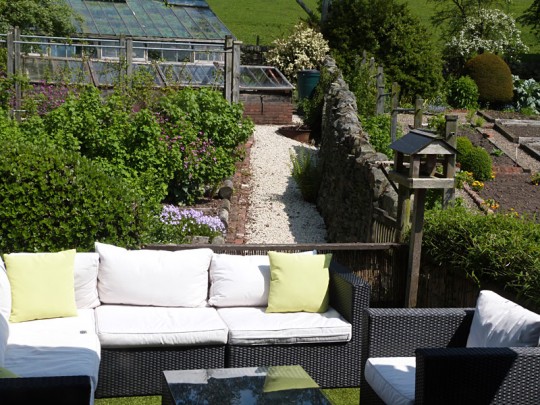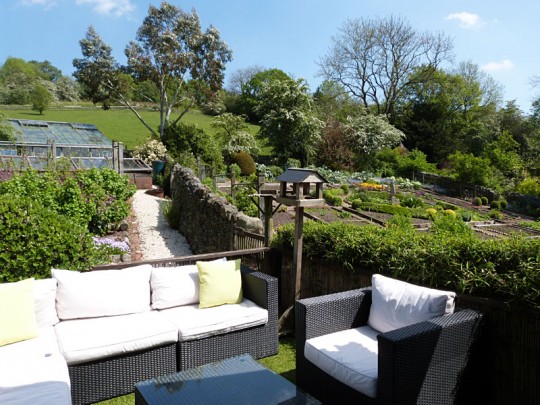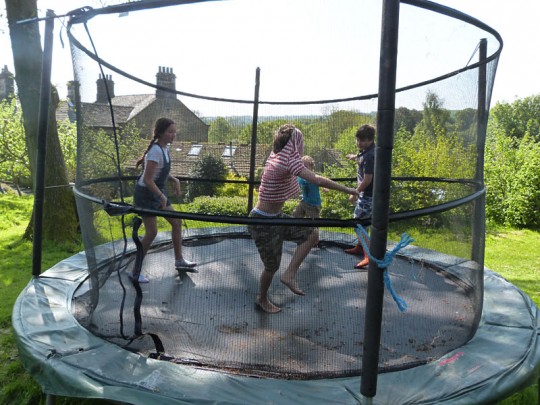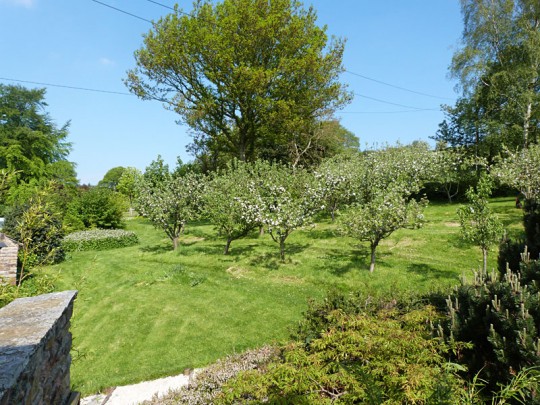 Barbecue
Bike Store
Garden / Patio
Pub within 1 mile
Horse Riding Nearby
Car Parking Available
Washing Machine
Heritage Collection
Baby friendly
Play area
Pet Friendly
Wi-Fi Available
---
Details and availability – The Apartment
2-4 people
£300 – £520 weekly rental
3 night short breaks and 4 night mid week breaks available
Friday start dates
3:00pm arrival, 10am departure
Worried about Weddings happening during your stay? We do not book holiday makers in during the weekend of a wedding so your relaxing holiday will not be ruined.
Contact us for flexibility on dates.
The Apartment covers up to 2-4 people and we do regularly have family groups or friends staying. The second bed is in the lounge, through which is accessed the bathroom. No stag parties accepted. There might be a small extra charge for making up the second bed.
At the height of season we will require a minimum of 7 nights stay (Friday-Thursday). We do accept 3 night and 4 night stays at quieter parts of the season. Christmas breaks will be a minimum of 7 nights and the start date of that will change each year, depending on where Christmas falls.
Feedback and reviews
The Rhodes Family
Thank you for a wonderful stay, even in the wet weather this was a fantastic break. Wonderful scenery, a comfortable and cosy apartment and incredible hospitality. We don't want to go!
---
Sam, Ben, Izzy, Jack and Amy
Thank you for a lovely stay. The apartment is very cosy and comfortable, even with three kids in the room they all slept like a dream. Beautiful countryside, we will be back!
---
Ray and Jan
Thanks to Mel, her mum and everyone else who made our stay at Horsleygate Hall an enjoyable one. The weather was not too bad but coldish! The on-site food is very good. And we wish we could have sat outside now and again but it was too cold. I bet this location is fantastic in the summer, a lovely setting.
---
Alex, June, Megan and Adam
Thanks for another great day. We enjoyed cycling the Monsal Trail and lunch at the Hassop Station. Exploring Padley Gorge and chips at Grindleford Station was another highlight for us and the children. We shall return to explore further.
---
Ann
Always a sadness to leave, I will be back again, thank you.
---
Mat and Jen
We had a very relaxing stay in this lovely comfortable apartment. We particularly appreciates the sun trap terrace from breakfast in the morning to a glass of wine (or 2!) in the evening. I was very grateful for Melanie's helpful advice pre-booking and her attention to my needs as I have been in poor health. She was right; this is a very restorative location in which to relax!
---
John and Jill Pulford
This is a lovely accommodation and very well equipped apartment. Thank you for making our stay such a pleasant one. Great garden to roam around, wonderful planting schemes.
---
Alex, Hewike, Anouk and Espen
This is a lovely place, we were so lucky with the weather that we could enjoy everything to its best; the terrace, the gardens, the dog walks, and the animals! Great place for a family holiday with small kids and dog.
---
Kate, Ben and Ira
Thank you for a lovely stay in the very special spot. We really enjoyed the gardens, the trampoline and the apartment is very cosy.
---
Giles, Victoria and Jenson
A really great place to explore the peak district from.
---
Ben and Beth
We enjoyed great rest, conversation, pubs and people. Ben and I, and our dog Mooney would love to come back. Home away from home.
---
Susan and Kiernan
Many thanks to Rob, Mel and everyone for making our visit so comfortable. It was a wonderful mother/daughter holiday for us. We hope to be back in 2017!
---
Teresa and Kalvin
Melanie and Co, thank you!
We all have has a lovely relaxing week, the apartment was great, we loved the gardens, there was some great places to eat, The Fox House Inn and The Angel had very good food, the weather has been brilliant. Thank you Mel for your knowledge and advise.
---
Thea and Gert
Melanie, Rob and the team,
Thank you so much again for having us here again. We enjoyed our stay very much and the weather has been very kind to us! We would like to come again to explore more of this beautiful area. There is so much more to see.
Thanks again, and until the next time,
With love, Thea and Gert
---
Rebecca, Baily, Jacob and Anya
Thank you so much for having us to stay in your lovely home and apartment. Everything is beautiful even at this time of year. It has been very relaxing!
We are looking forward to coming down again soon.
---
Helen, Louise, Robin and Charlotte
Thank you for looking after us during our stay! We have been very comfortable and the kiddies loved seeing the house, the foal, and jumping on the trampoline!
---